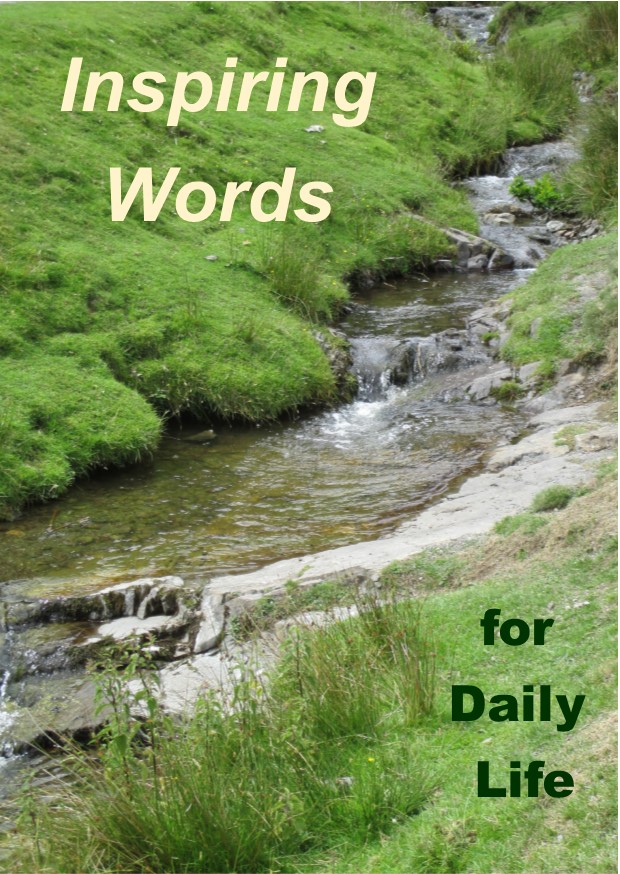 "Inspiring Words for Daily Life"

This contains a double page of short passages from the Bahá'í Writings on each of 22 different spiritual topics– the list is below. It is hoped that these few brief extracts which are shared here will give help and inspiration to those who read them.
This is a companion book to "Short Selections from the Bahá'í Writings". Books are A6 in size and cost 50p.
Topics:
Love                                                           
Unity
Harmony
Beauty
Happiness
Inner Peace
Forbearance
Patience
Acceptance
Thankfulness
Contentment
Health
Purity
Detachment
Justice
Generosity
Honesty
Trustworthiness
Kindness
Service
Hope
Joy